When the eyeletting machine first created, it adopted the double pieces eyelet type, which we call male-female eyelets. It consists of 1 piece of eyelet & 1 piece of washer. This kind of eyeletting machine & eyelets works pretty well, but the working efficiency is low, every time you must put both the eyelet & the washer respectively.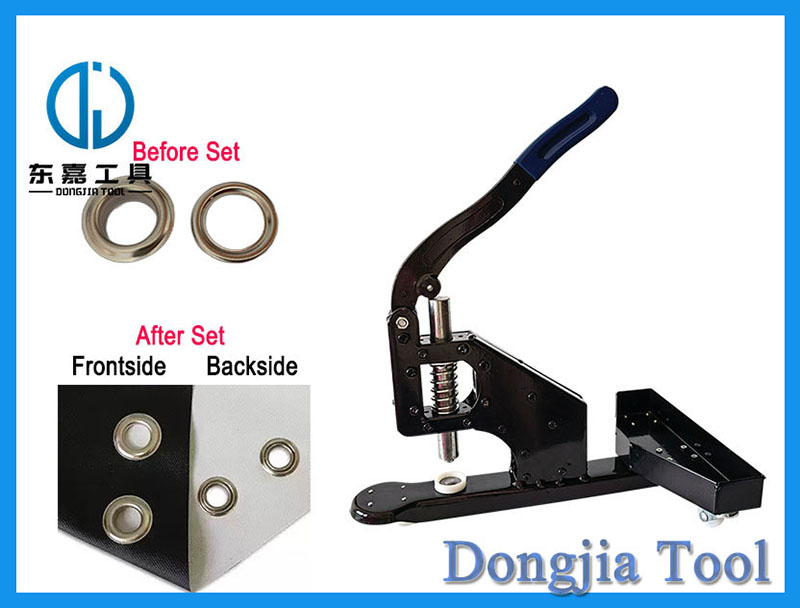 Then the new kind machine comes out. It is with a special punching mold, which supports the one-piece eyelet. After set the backside of the eyelet looks like a blooming flower. It can improve the working efficiency and save the material cost.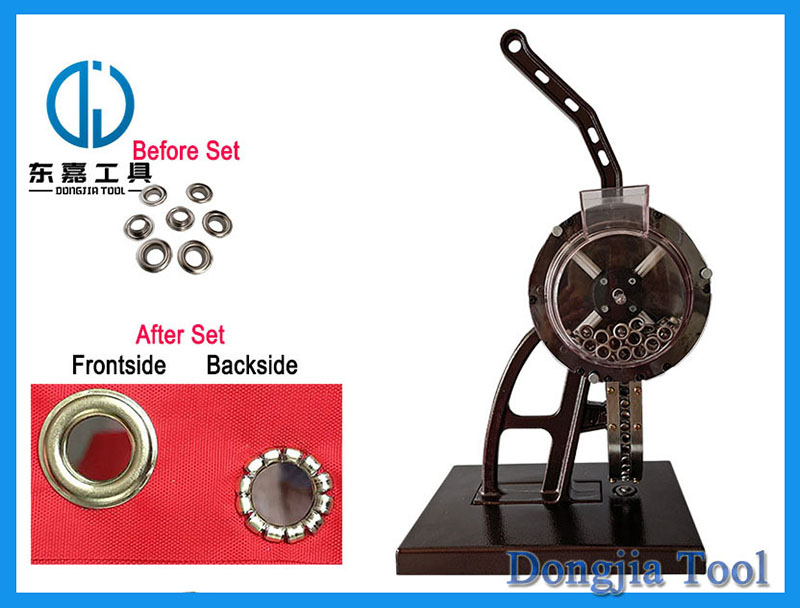 Dongjia Tool has developed many kinds of manual eyeleting machine, semi-Auto grommet machines and electric eyeletting machine for you choice. For details please check our product list - Grommet Machines & Grommets.