Manual SS Steel Cutting Scissors DJSC16080 for Luminous Letter
2022-03-25 20:34:19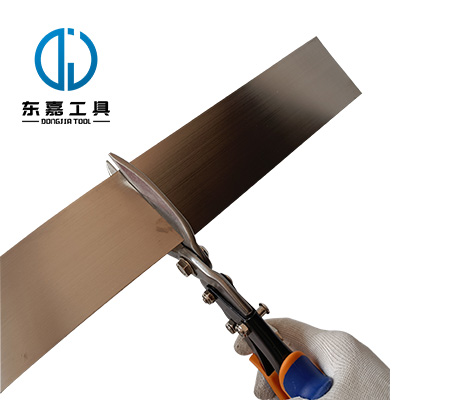 Manual SS Steel Cutting Scissors DJSC16080 for Luminous Letter
Application: Suitable for signage making and vehicle maintenance.
Punching material: stainless steel sheet, iron sheet, aluminum sheet and galvanized metal sheet etc.
Blade length: 80mm

Features
1. Heat treated chrome vanadium alloy body is with high hardness
2. The handles with double lever make cutting more easily
3. Saw-teeth-shaped blade can stop the processed material from sliding
4. The handles covered with TPR add comfort
To avoid the unnecessary injuries, Please lock the scissors when the work is finished.

Other
NO.5 Shangdu Road,Zhengzhou New District,Zhengzhou,China
Cellphone: 86-177 3717 3296(what'sapp)
Copyright © chinalettertool.com
Tel: 86-371-5556 7559